The COVID-19 pandemic has had a significant effect on the workplace, from making in-person meetings obsolete to requiring employees to remain six feet apart at work.
But one of the other significant ways that the virus has impacted organizations' ability to get work done has happened outside of the physical office: The interruption in childcare for parents.
Even as some daycares and schools begin to reopen, they may do so with new restrictions that can affect parents' access to them. Plus, many parents — such as those who have family members who are at increased risk of the virus in their families — may no longer feel comfortable sending their kids into the same places they used to.
And it's no secret that navigating parenthood and careers was difficult even before the recent additional challenges brought on by the pandemic.
If employers don't learn how to support their employees and make a conscious effort to smooth the way for parents, both in these times and in non-crisis times, they may find themselves losing some of their best employees.
Offer Generous Parental Leave
The latest Census data shows that in the age 40 to 50 age group, more than 85% of women and more than 75% of men had kids. The family structure has also changed in recent decades, with an increasing number of younger families anticipating dual-career families and fully expecting both parents to contribute to caregiving.
However, many employers have failed to plan for the reality that most adults will, at some point, be actively caring for young children — and, in particular, will need space to navigate the tenuous transition from being child-free to caring for a newborn.
Get the bonus content: 4 More Unique Employee Benefits to Offer Parents
They make meager accommodations for parents that simply fulfil federal requirements and don't reflect the reality of the demands of caring for a new baby. Or, they enact policies that expect only one parent to take time off. Other employers have decent parental leave policies on paper, but verbally discourage employees from actually using those full benefits.
By contrast, employers who are serious about recruiting the best employees (and in doing the right thing) will offer generous parental leave packages. In fact, employers like Netflix are now offering up to a year of fully paid work in their parental leave policies.
You may not be ready for that level of benefits yet. However, all employers can do these two things to support employees through parenthood:
Offer equal parental leave to everyone, including adoptive parents.
Encourage leaders to use their words and actions to encourage employees to take full advantage of parental leave benefits offered. Remember that employers can still be held accountable for things like gender discrimination if their words or actions suggest it, regardless of what written policies say.
We like the way this Harvard Business Review piece sums it up: "When it comes to leave for new parents, you need just two simple categories: disability leave for women who are physically unable to work due to pregnancy, childbirth, or related conditions, and parental leave that's equally available to all employees, regardless of gender or caregiver status."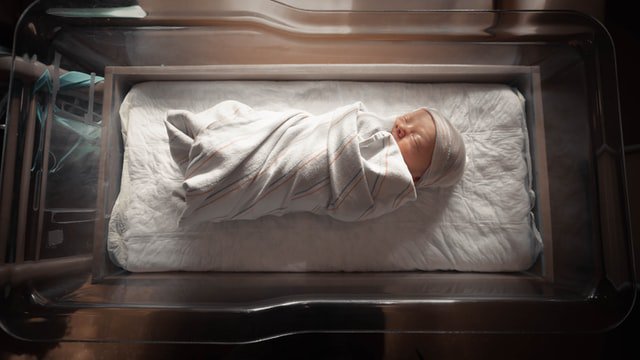 Onramp Employees Carefully After Parental Leave
A good parental leave policy is a great first step in supporting your employees in parenthood, but it's truly just the beginning. The next step is to pay special attention to employees' transition back to work after that parental leave.
Some parents may come back and feel completely overwhelmed by their previous responsibilities — especially if their leave was short and their baby isn't sleeping through the night or eating well yet. Others may feel disappointed that they aren't getting enough work, or the same kind of work that they were getting before the baby.
Either way, these problems can pave the way for resentment and even potential lawsuits.
You can address these problems by planning on a gradual return to work for all employees who take parental leave. As this article points out, perhaps a part-time schedule that gradually builds back to full-time based on their preferences can be ideal. You can also try other options. For example, within the year-long leave that Netflix offers, parents can choose to come back part-time or even full-time at any point and then return to their leave if they choose until their year is up.
Get the bonus content: 4 More Unique Employee Benefits to Offer Parents
Offer Flexible Hours and Work-From-Home Options
After employees' initial parental leave and their subsequent return to work, one of their biggest priorities will be schedule flexibility, including the ability to occasionally work from home.
That's because they'll still need to occasionally care for sick children, take them to medical appointments, and have to deal with other unexpected interruptions to their business day, including caregiver cancellations.
Offering these benefits may even be a little easier than before now that the COVID-19 pandemic has pushed many employers to do the hard work of creating a fair work-from-home policy.
As we wrote in our post Returning to Work: What Employers Need to Change, you'll just need to make sure that any schedule flexibility options are administered fairly and under clear and transparent criteria so there's no accusations of favoritism. Flexibility is something that everyone in your workplace will need and appreciate at various times of their lives — not just parents.
Make On-Site Accommodations
The most significant on-site accommodation that most employers will have to make for working parents is providing a private space for mothers to pump their breastmilk.
U.S. law requires employers with more than 50 employees to provide a space that's private and has access to a power outlet. However, the employers who want to provide the best experience for employees will go well beyond those requirements.
Here are a few features that new mothers will appreciate in a pumping space:
A lockable door
A small cooler or refrigerator for stored milk
A comfortable chair
Soothing colors and decor
Supplies to clean and sanitize hands and pumping equipment
Another major on-site accommodation for parents that some workplaces, notably the outdoor apparel company Patagonia, have made is on-site child care. This can be a major undertaking depending on your state's child care regulations and requirements, but can become a cornerstone for a workplace culture that supports families.
Provide A Sense of Community and Inclusion for Parents
Plenty of new or expecting parents soon start to feel alienated at work.
Perhaps they can't easily take part in other non-family-friendly activities that the rest of the staff takes part in. Perhaps they may notice the resentment of colleagues who don't want to cover for them when they have child care responsibilities. Perhaps they feel judgment from those who believe that parents don't belong in the workplace.
That's why when it comes to supporting employees through parenthood, perhaps the most important benefit you can provide is a workplace culture of inclusion and civility — for parents and for any other group of employees.
When it comes to supporting employees through parenthood, perhaps the most important benefit you can provide is a workplace culture of inclusion and civility.
If you want to work with a trusted, professional partner to create this civil culture, we hope you reach out to us at ELI. Our Civil Treatment Workplace series of training focuses on building more inclusive, productive and compliant workplaces for everyone. You can click here to request a training demo.