Traditionally, workplace training required hiring a human resources specialist to physically come to your office and present to employees as a group in a classroom-like setting.
As technology advanced, some training companies developed video-based programs. These e-courses were done totally on a computer, with no interactive element other than perhaps a few multiple-choice quizzes at the end.
As you can imagine, e-courses offered the ultimate convenience, allowing companies to easily "check the box" for compliance purposes. However, these programs didn't give employees a chance to interact and discuss the material, and they couldn't customize the material to an audience's unique needs or questions.
However, modern technology is now making it possible for instructors to conduct live training virtually, blending many of the conveniences of an online course with the effectiveness and up-to-the-minute relevance of a live trainer.
In the training world, we call this method VILT — virtual instructor-led training.
However, many employers remain skeptical that VILT can replicate the full benefits of a live trainer. If you're trying to figure out which option is best for your organization, consider the following points.
Employee Locations and Schedules
Perhaps the biggest advantage of virtual workplace training over live training is that your employees can attend from any location or time zone — no travel required.
If you have an international workforce, employees who travel frequently, or a team that's already completely remote, this can be a huge benefit. Due to the pandemic, even the workplaces that used to meet in-person regularly may find it much more difficult to schedule an in-person event these days.
Get the bonus content: The Best VILT Training Programs Have These 3 Qualities
Not only can a group meeting be unsafe from a virus transmission standpoint, but scheduling for many organizations has also simply become more difficult due to the new schedules and habits employees developed when they began working from home.
Making the training virtual might make it much more convenient, both for those who need to attend and those who juggle dozens of employee schedules in order to find times that work for everyone.
Technology Requirements
Virtual meeting technology has come such a long way in recent years.
Online meeting software used to be notoriously difficult to use, glitchy, and generally unreliable. Today, large groups meet online with very few problems. Not only that, but the best online training platforms have features that allow trainers to:
Issue polls and see responses in real-time
Break a large group of participants into smaller groups for more intimate discussions
Call on participants and allow them to "raise their hands" for orderly group discussions
Although this kind of software is much more accessible and affordable than it used to be, not every organization can afford to equip each employee with the tools necessary to make remote learning work well.
Each device will need to be equipped with whatever hardware and features the instructor requires. That could include cameras, microphones, and screen-sharing abilities. Each participant will also need a strong, reliable internet connection so employees can stream high quality audio and video with no problems.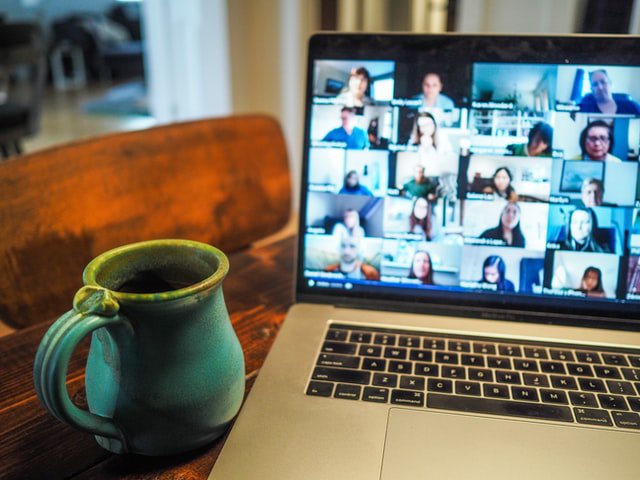 Beyond the technical streaming quality, you should also consider technical ease of use for employees. Downloading the app or logging into the training site should be simple enough for your employees to do with few problems, or the training will start out with very frustrated participants.
In some cases, the hurdles presented by making the tech available for training to happen remotely simply outweigh the conveniences of the VILT method.
The Training Budget
At ELI, we tend to think about the cost of employee training more in terms of the value it provides (and the potential legal costs saved).
Related post: How to Provide Great Training on a Small Budget.
However, we absolutely understand that keeping costs as low as possible is a smart move, especially in an uncertain economy.
The cost for flying your employees around the world for a live training (and paying for their hotel accommodations and other expenses) might pale in comparison to flying one instructor in to your company to do the training live.
But if your employees are all local, the cost of flying an instructor to your central location might be the more expensive option compared to holding the meeting virtually, especially if most of your employees are already equipped with modern personal computers.
Get the bonus content: The Best VILT Training Programs Have These 3 Qualities
Sense of Urgency
Regular employee training is a legal requirement in most states, and in some cases it's also required on the national level. However, the best employers realize that civility training is much more than a compliance issue. It's a crucial step in building a workplace culture that attracts the best employees and creates the most productive work environments.
Perhaps you've noticed that workplace behavior has started to drift away from its established values and into the wrong direction. For example, maybe you've noticed certain bad behaviors (such as rudeness, gossip, or name calling) increasing, either in person or online.
It's important to address these problems right away with as much energy as you can before they escalate to bigger and possibly illegal behaviors.
If you're already worried about these issues, a live trainer who can meet with your team face-to-face might be the best option. You can go over your concerns in person, or even have a professional observe examples of the behavior you're worried about.
It's hard to beat a face-to-face consultation that offers the power of full communication and customization, especially when the problems require immediate attention.
It's important to address bad workplace behavior right away before it escalates to bigger and possibly illegal behaviors.
VILT vs. In-Person
Civility training has always been important.
But, as we mentioned in our post Workplace Values Embattled During the Coronavirus, this COVID-19 crisis has also created unique and problematic workplace issues — from pandemic-related racial stereotyping to invasions of your employees' private health information — that a good training program can help address.
Regardless of whether you opt for a virtual training program or in-person training, your employees need a chance to learn and practice what it means to be sensitive, empathetic, and welcoming to their colleagues.
At ELI, we offer just that chance as part of a comprehensive training program that addresses discrimination, harassment, and other common workplace problems.
We work with organizations of all sizes and types to find civility training solutions that work the best for their needs and budget. We also offer our award-winning civility training via live instructors, virtual instructors, or resource center videos. Click here to learn more about our training delivery options.