Every single employee in a workplace has a role to play in creating a healthy, welcoming, civil environment. However, it's undeniable that senior company leaders have an especially important job when it comes to establishing a healthy workplace culture.
The fact is that a healthy workplace is the product of a culture of civility and that culture of civility can only happen when leaders curate and execute on a certain set of values.
Here are five tips that company leaders absolutely must get right if they hope to establish healthy workplace cultures:
1. Setting Standards and Policies
The first step in creating the culture of civility necessary for a healthy workplace culture is to actually spell out what kind of behavior is expected at work.
It's not fair to assume that everyone should know or understand what it means to be civil. Creating policies and standards that clarify expectations leaves little room for confusion and makes it much easier to point out problem behaviors when they do happen.
The standards and policies that leaders create will vary based on the nature of the organization and its character, and should ideally be created with the contributions of the people who will be expected to follow those standards each day.
A good formula for basic standards is to start with a shortlist of core values, then describe what we at ELI call "value-linked behaviors," or examples of those values in action.
Get the bonus content: "Big Shots" Behaving Badly? These 4 Phrases Can Help
For example, a value like "respect" can be interpreted differently by each person who hears the word. Behaviors that illustrate the value of respect, for example, could be letting people finish their thoughts without interrupting, speaking directly and without sarcasm, and criticizing ideas instead of people.
Focusing on specific behaviors makes standards and policies become much easier to explain and enforce.
2. Communicating Standards and Policies
Creating policies and standards is just the very first step when it comes to establishing healthy workplaces. Workplace policies — no matter how carefully crafted — won't mean much if they just stay filed away in the employee handbooks.
But communicating policies should go much further than emailing out notifications of changes to those policies, or even posting the organization's values on a poster in the office (although those can be important steps, in their own right).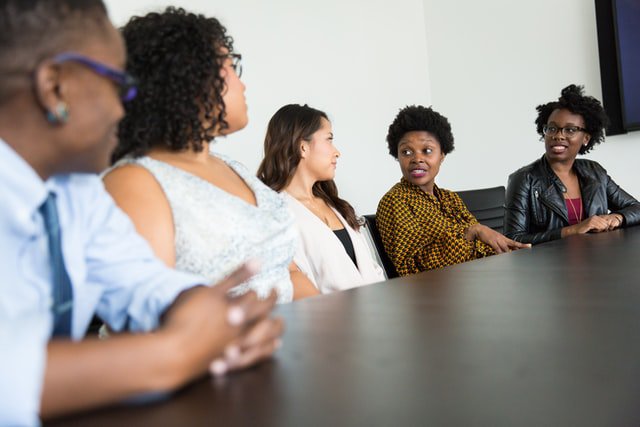 Employees can learn these policies through interactive training sessions, ideally where they have a chance to practice values and protocols in action.
Just as your employees are probably trained in the most critical or sensitive aspects of their jobs before they're let loose to try it on their own, employees should learn about appropriate and civil behavior that's in line with the company's values before they act in a way that damages that culture.
It's a leader's responsibility to find and schedule civility training programs that are convenient, relevant, interesting, and effective.
Related post: 5 Simple Ways to Pave the Way for a Good Training Session
3. Being a Role Model For Standards and Policies
As they say, talk is cheap — and actions speak louder than words.
Even with clear policies and great training, employees aren't likely to act in line with the values you've established if they see their managers and leaders ignoring the values that they've communicated in the past.
When leaders act, the organization acts along with them. That's why senior leaders and other managers should attend any civility training with the rest of the workplace and take it as seriously as they do any other business initiative.
After all, a healthy workplace is just as crucial for the success of an organization as other bottom-line initiatives. You can't beat competitors without the best employees, and you can't attract and retain the best employees in an unhealthy work environment.
That's why leaders have to take their own standards seriously. That includes acknowledging and apologizing for the times when they violate the standards themselves.
4. Acting on Violations of Standards and Policies
In addition to personally acting in line with the standards they've established, it's crucial for leaders to call out violations of those values when they see them.
Saying that you won't tolerate disrespect in the workplace means very little if employees can get away with acting disrespectfully with no consequence.
And in many cases, rules are enforced relatively uniformly but can fly out the window when it comes to star performers or employees who bring in a lot of money.
Get the bonus content: "Big Shots" Behaving Badly? These 4 Phrases Can Help
But even a single employee acting against organizational values with very little consequence can go on to have a serious effect on culture. After all, the most egregious forms of bad behavior tend to start out with milder forms of bad behavior that simply escalate over time.
If exceptions are made for anyone, it degrades the culture everywhere.
Related post: To Prevent Sexual Harassment at Work. Stop "Super Harassers"
5. Tracking Progress and Staying Accountable
Just like other business initiatives, progress toward cultural and behavioral goals should be tracked over time and revisited so they stay top-of-mind for all employees.
As we wrote in our post on Holding Leaders Accountable for Diversity Initiatives, it might make sense for leaders to set goals for their own departments, or for individual committees or employees to set their own goals.
To gauge progress over time, individual organizational leaders can check in with a representative from the HR department, a third-party training partner (such as ELI), or even with each other.
When cultural and behavioral goals are met, celebrate them as you would other business goals. If they're not met, it's time to regroup and analyze what went wrong so you can improve.
If you're ready to team up with professionals who can help each leader at your company establish and exhibit the standards crucial for healthy workplaces, please reach out to us at ELI. Our Civil Treatment Workplace program for Leaders was designed to help build more inclusive, productive, and compliant workplaces.
Training can even be done completely virtually, and the best online programs are much more engaging and interactive than ever before.
To find out more, request a demo today.