Is there anything that this novel coronavirus pandemic hasn't disrupted?
The spread of COVID-19 has caused such uncertainty in the market and in people's personal lives that the hiring process has become much different than it was a mere six months ago.
Of course, many businesses have seen a slowdown in revenue and are trying to work through a sense of uncertainty as they plan for the future. These businesses may have stopped hiring completely or significantly slowed down the process.
However, other businesses have actually seen an increased demand for their services throughout the pandemic and have needed to ramp up hiring quickly in recent months.
Regardless of whether the demand for your services is going up or down, all businesses will need to adjust their hiring process to reflect new realities and changing circumstances.
Here are a few best practices for hiring during a business disruption.
Reassess the Hiring Pipeline
Obviously, the first step when it comes to pandemic hiring is to reassess your team's personnel needs.
As company leaders adjust their short-term and long-term goals in light of the pandemic, they'll get a better idea of which kinds of people and skills the hiring managers should be looking for.
If your business has slowed down, of course, your hiring team may need to shift its focus from sourcing talent to finding new opportunities for displaced employees, either within or outside of your organization.
However, if your business is still growing, you may find that you have new or different opportunities to find talent. As other industries are hit hard by the pandemic, many experienced employees from those industries will be looking for new employment opportunities.
Even if you're not ready to ramp up hiring right now, you can still start nurturing relationships so that you'll be ready when the demand for your business grows.
Get the bonus content: 4 Questions to Ask When Choosing Recruiting Software
Adjust Your Brand Image and Messaging
It's a good idea to take a fresh look at your recruiting materials in light of the pandemic and make sure they still come across the right way.
Namely, the tone in your messages should shift to a more serious, conscientious one, especially if you were trying to attract employees with a fun, energetic vibe prior to the pandemic.
Potential employees simply have different priorities and values than they did before the pandemic, and that needs to be reflected in your recruitment materials.
For example, if your "hiring" page features smiling groups of employees with their arms around each other and touts benefits like group happy hours or open-plan offices, you'll need to make some adjustments. You may consider revising job descriptions to highlight remote work options. And when you describe your workplace culture in hiring communications and on social media, it's a good idea to emphasize perks like flexible schedules, health benefits, and safety in the office.
Your employer messaging must evolve along with the risks, regulations, and marketplace that's adapting to pandemic recovery efforts.
If you have the resources, you can monitor how your brand is being received by potential employees using feedback tools.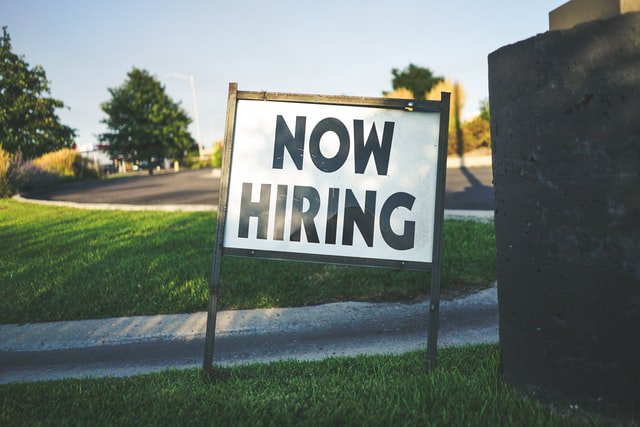 Stay in Close Communication with Candidates
It's always a good idea to stay in touch with the candidates in your hiring pipeline as they move through it, especially as they get toward the end and get closer to an official hire. However, communication is even more important during these uncertain times. A hands-on, high-touch approach will be appreciated and will preserve goodwill when anxieties are running high. Job applicants will appreciate as many updates as you can reasonably give them, especially if their job offer or the position has become uncertain due to the pandemic.
Give candidates any details you can about timelines, and be honest and direct about the limitations of your knowledge.
Some employers use recruiting software that lets job candidates log in via a self-service portal and check on the status of their job whenever they'd like.
Perfect Your Virtual Onboarding Process
Staying home as much as possible does all of us a favor by limiting the potential spread of the novel coronavirus. Don't make your job candidates and current employees uncomfortable by asking them to meet in-person for multiple job interviews.
Web conferencing tools can be a really effective way to get acquainted. (Plus, the recommendations on wearing masks in-person can make a live job interview awkward, to say the least.)
Get the bonus content: 4 Questions to Ask When Choosing Recruiting Software
You can look at this crisis as a good opportunity to upgrade your remote hiring and onboarding tools. Remote onboarding tools come in handy for the long-term, allowing your team to vet candidates from anywhere in the world.
As this piece from Deloitte suggests, there are three stages of virtual onboarding that you need to make sure are running as smoothly and efficiently as possible:
Completing the basic hiring requirements – These are the simplest tasks surrounding onboarding, including collecting the enrollment paperwork, going over employee policies, and making sure that new hires have full access to the software programs and other equipment they need to do their job properly.
Connecting the new employee to the company – This step — making new hires feel like they're a part of the team — is a little trickier to do virtually than paperwork. However, posting welcoming messages in team chat rooms, scheduling plenty of video-chat calls to help them establish connections, and making sure they know where to go for help can go a long way toward making new hires feel energized.
Connecting the new employee to the role – Managers will need to spend time helping employees understand what is expected of them and connecting them to the resources they need to get up to speed as quickly as possible. This stage includes virtual learning, planned activities, and frequent virtual check-ins.
Don't Neglect Culture Building
Even when all of your employees are working remotely, bringing new people onto the team can still make a big difference in your company's culture. All it takes is for one person to start acting in a way that's counter to established values — even online — for those values to erode across the board.
As ELI founder Stephen M. Paskoff wrote in his post Engaging Workplace Values and Civil Behavior in Battling the Coronavirus, values become even more important when employees are under stress. The coronavirus pandemic has paved the way for plenty of new types of incivility at work, and employers need to be addressed to prevent them.
That's why new hires need civility training — even during a pandemic. Programs such as ELI's Civil Treatment® Workplace can be done completely virtually, and modern tech makes the training interactive and engaging.
Click here to learn more about ELI's virtual training options.